WWEL
WOLRDWIDE WOMENS EMPOWERMENT LEAGUE
BY 2028
EVERY GIRL IN SCHOOL
iLOW
International Liberation Of Women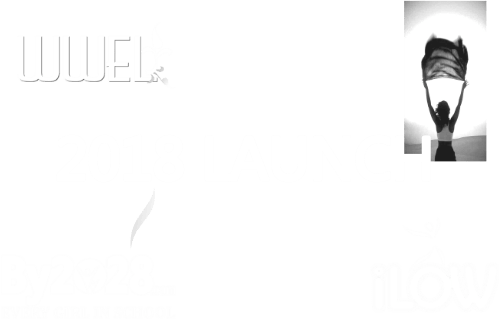 A comprehensive economic and social grassroots movement to empower women and girls worldwide. WWEL creates, promotes & administrates public awareness revenue-generating business initiatives and directly partners with and promotes field organizations operating at a local level working to protect, educate and empower women and girls in their communities.
The 2018 release of Day of the Woman constitutes start of the iLOW initiative and is the first By2028 economic proaction. It also establishes an entertainment industry model for female artists to emulate. Established female performers are encouraged to team up with each other for special song releases that pledge album sales and song revenues to organizations supported under the WWEL – Every Girl In School By 2028 economic initiative. Read more:

Worldwide Women's Empowerment League is an international organization under formation to introduce, promote and manage multiple business initiatives that improve human rights for women and girls via economic and educational empowerment. Read more:
By2028 is a 10-year goal & ongoing economic initiative for businesses and artists to participate in a coordinated and comprehensive revenue-earning campaign that promotes the worldwide mission of assuring that every girl is in school by year 2028. Read more:
iLOW is a revenue earning economic and social initiative that overlaps multiple diverse industries including entertainment, fashion and social networking into a cohesive 50-year plan designed to harness women's greatest resource. Read more:
Men For Gender Equality is an informational social grassroots effort to raise public awareness of international and regional women's and girl's human rights issues and to promote understanding of local trends effecting gender equality. Read more:
WOMEN AND CHILDREN'S EMPOWERMENT NETWORK IN AFRICA - WACENA Uganda
Founded in 2008 by concerned mothers and female students, WACENA is the first Community Based Organization partner that WWEL is helping. Initially we are working with WACENA on a rebranding effort and to raise the organization's public visibility.
WACENA is the testbed CBO for the the WWEL Path-to-Sustainability partnership outreach. New types of infrastructure investment and training programs will be pioneered, perfected and tested with WACENA at their Jinja, Uganda operation that will be subsequently exported to other like organizations in Africa and on other continents as resources permit. Read more: